Learn more about the mobile, PC conversion solution
NoTouch GO
Stratodesk NoTouch GO, with NoTouch OS included, is the preeminent solution for the mobile workforce. No larger than the size of a quarter, the new micro USB key – based PC Conversion solution extends the functionality of existing x86 hardware while enabling secure, remote work.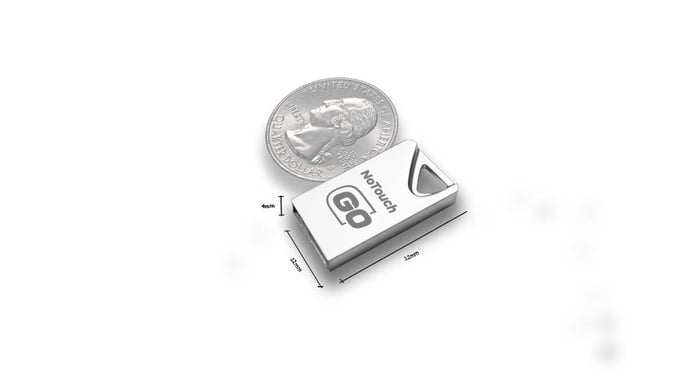 NoTouch GO allows enterprises and organizations to take advantage of unparalleled end user computing mobility for VDI, IoT and Cloud workspaces. Workers can simply plug their NoTouch GO into any device and temporarily boot up into a fully secure Stratodesk work environment. Users can easily and conveniently access all the apps and data they need no matter where in the world they happen to be.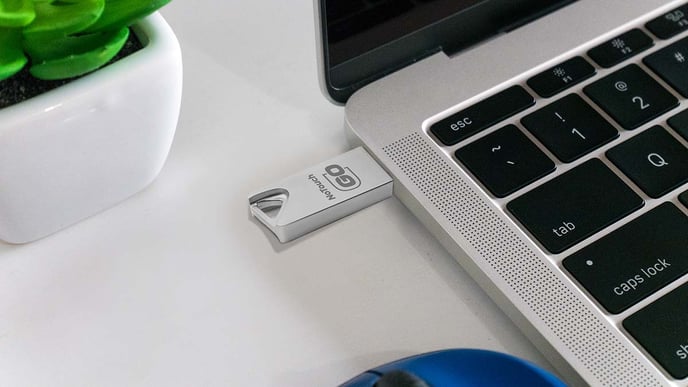 How to Use NoTouch GO
Plug The NoTouch Go into your device

Turn your device on and enter the Boot Menu

Entering Boot Menu differs depending on your device (ie. pre ESC, Enter, Delete, F1 -12 key on the keyboard)

On the Boot Menu, using the arrow keys on your keyboard, select NoTouch OS or the USB Source

This may require entering the machine's BIOS and changing the boot options

Follow the Setup Wizard and your device is ready
Important
Please ensure that the device is fully powered off before removing the Notouch GO to prevent data loss and damaging the device
Change Boot Sequence in BIOS
Most PC's, Laptops & Thin Clients have the option to boot from an external USB device, but this is not always enabled but default. This process varies between hardware vendors, but we have provided some options below that will assist.
When the device first boots try pressing the Esc Key, F2, F12 or Delete button to get into the BIOS. Vendors like HP use Esc, then F9 & Intel use F10.
Once you have access to the BIOS, you can then go to the boot menu and then you should see your USB device listed. Typically, this is below, HDD, CD-ROM & Network boot. You should be able to use either the up & down arrow keys, or even the +/- keys to change the boot order. Once you are satisfied that your USB is set to the first boot device, save your settings and exit the BIOS. Your device should then reboot using the attached USB device into NoTouch OS.
It's also worth noting that if you boot your device without the USB key attached it will boot normally using your HDD so don't worry you won't have to make this change every time you want to boot your device.
UEFI based devices are supported. However, if you do have any issues then you can normally turn this off and boot in legacy/BIOS mode.
Stratodesk NoTouchGo does not support secure boot so please ensure this is disabled otherwise the device will not boot.