This article describes how to create and install a Linux Headless or Desktop Jump Client from a BeyondTrust Remote Support appliance
There are two types of BeyondTrust installers that Stratodesk supports:
Headless ( .bin file )
Desktop ( .desktop file )


STEP 1: CREATE EITHER A LINUX HEADLESS OR DESKTOP JUMP CLIENT FROM BeyondTrust APPLIANCE
Below is a screenshot from the BeyondTrust dashboard where the installers can be created.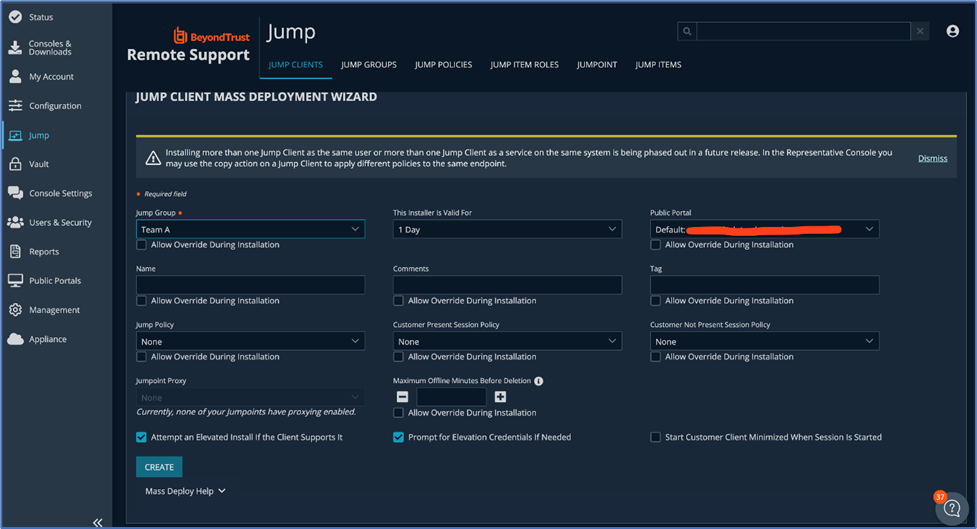 STEP 2: IMPORT JUMP CLIENT INTO NTC MISC FILES
Once the installer files are created, those files need to be uploaded to the Stratodesk NoTouch Center (NTC).
Log into NTC
In the NTC, navigate to "Resources" and then to "Misc. Files". You can then drag and drop files into the upload window. (Note, please leave this window open until the upload finishes.)


The installer files are stored in NTC "Misc" section of the "BeyResources" section in NTC. The URL is added to Extensions->BeyondTrust URL ( both .desktop and .bin use the same extension parameter and both installers cannot be used at the same time).
Most of the settings are configured on the BeyondTrust Jump Client dashboard itself as seen in the first screen shot above. The Desktop version cannot be configured on our Stratodesk NoTouch OS (NTOS). However, the Headless installer has parameters under Services->BeyondTrust which can be used to override the parameters set in the dashboard while downloading the installer.
STEP 3: CALL BeyondTrust JUMP CLIENT VIA EXTENSION
Once the Extension parameter is set and the end point is rebooted, The ByondTrust Jump Client is installed on boot up and directly connects to the Jump Client dashboard. Below is a screenshot of how it appears in the BeyondTrust dashboard and a screen shot of when you connect to it.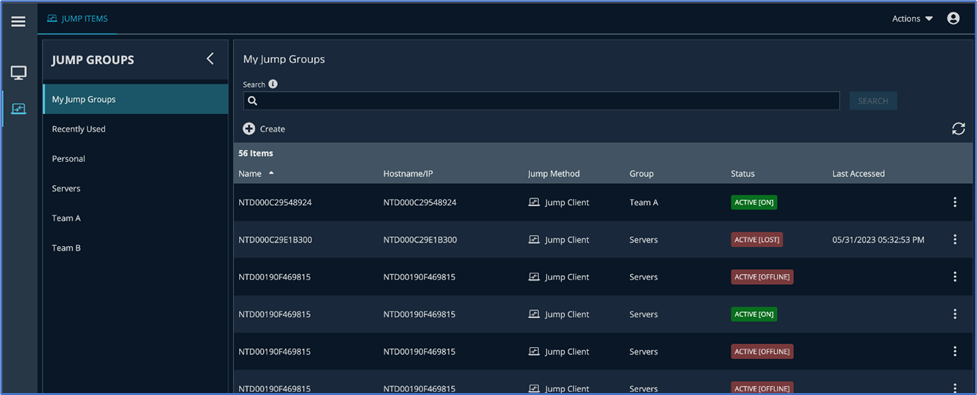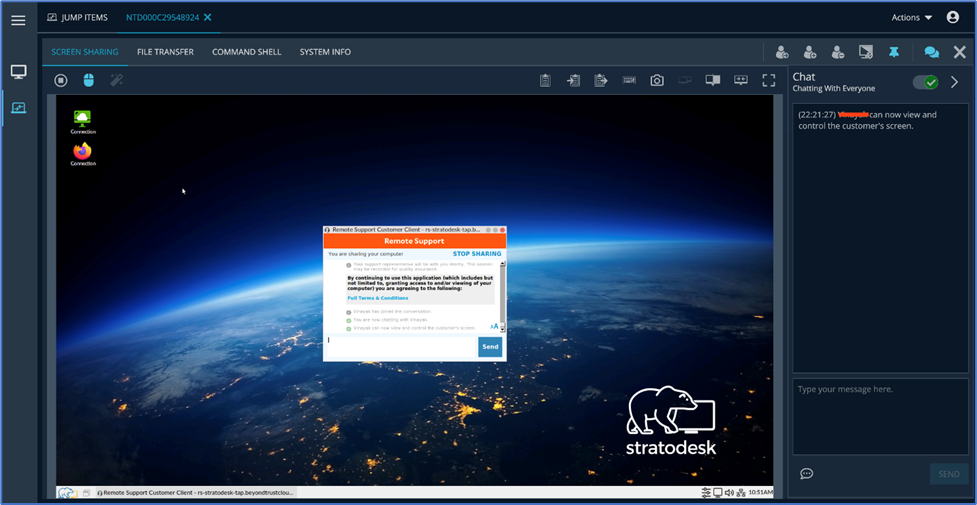 NOTE: only the
Desktop version
allows screen share and remote control. The
Headless version
only allows terminal control and a few other limited features.