Instructions on creating a Read-only Microsoft Edge Browser Connection using NoTouch OS
Stratodesk supports using Microsoft Edge Browser by using the Module Extensions. However, please note that at this current time, there is only support for x86 based devices and no support for the Raspberry Pi.
In order to create a Microsoft Edge Browser connection you will need to first locate the MS Edge Browser.deb file from the internet, You can use the download URL or download the file and upload it to the NoTouch Center File Store using \Resources\Misc. Files. This will make the .deb file available for download to the Notouch OS Endpoint. Then install it as an "Extension".

If not using Certificates, You will need to turn off "Check Certificate on System Downloads"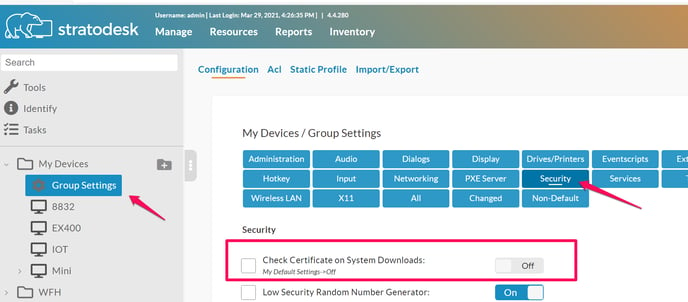 Create the Connection
Right Click on the target Group or Device, Create Default Connection
On the newly created connection, Select the Connection Mode Drop down and select Microsoft Edge connection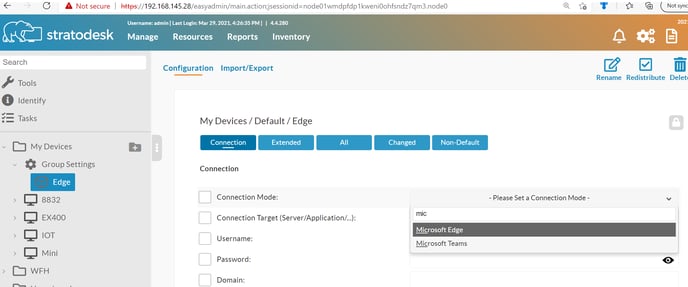 Announce the configuration change
Reboot the endpoint to allow the device to retrieve the .deb file to the image, (This may take a few minutes depending on bandwidth)