Real Time access to NoTouch OS logs from within NoTouch Center
Reduce the time to resolution by allowing HelpDesk to view a real-time (OSD) log of the NoTouch endpoint device
The Ctrl-Alt-g hotkey (pressing Control, Alt and g keys simultaneously) instantly shows the system log as an on-screen-display (OSD). While the log is displayed, it is "live", thus any new log entries will be instantly displayed.
The system log is intended for qualified system administrators only and its information may or may not be useful. A better compilation of current status information is given with an another hotkey, please see Sysadmin's best friend.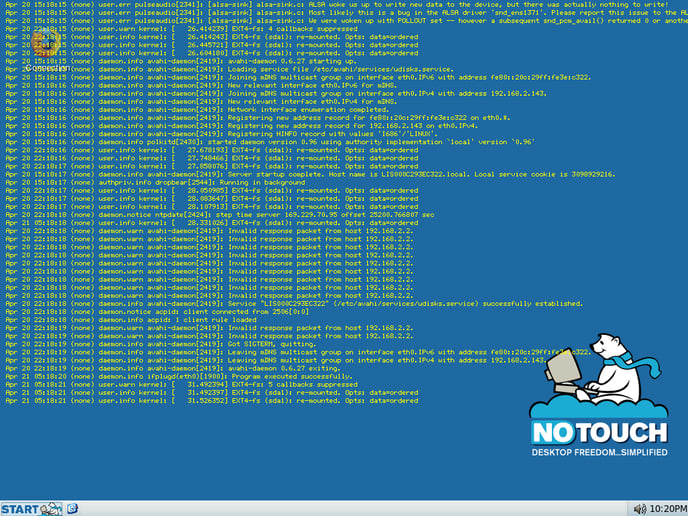 While the log is running, system performance will be severely affected.